>
The Gospel tract How would you feel if your thought life was to be shown on Nationwide TV tonight? written by Kevin Williams, Garrett Holthaus, and Charles Leiter, is now available in print form.

Read the tract here.
To obtain these tracts contact Lake Road Chapel, email: [email protected].org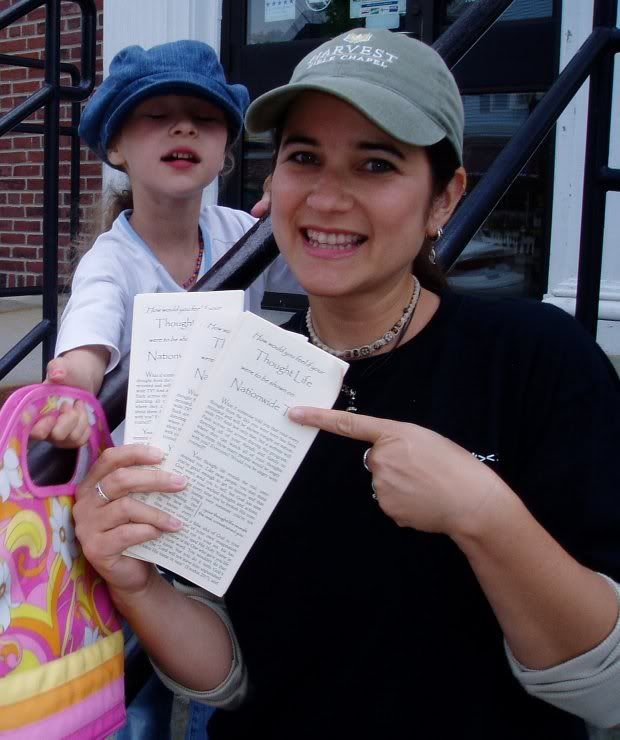 Pic (left): Donna Hebert using the tract.