>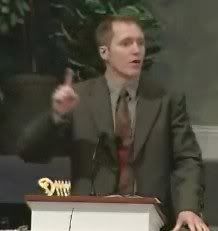 Tim Conway preaches a powerful sermon on Hell which looks at:
1.
The Security of the World
(The lost don't think they are going to hell)
2.
The Severity of Hell
(How it is described)
3.
The Suitability of Hell
(The lost deserve to go there)
4.
The Sanctity (Holiness) of Hell (Not that Hell sanctifies, but Hell reveals God's absolute holiness)
Click Here to play Video(wmv):Hell is Necessary-Tim Conway.-59 min
or Click Here to Play Audio (or right-click/Save-As to download)
Text PDF.