>
On Saturday 11 brothers and sisters from all over the country spent the day on the streets of Carlisle proclaiming the Gospel (as part of the Operation 513 outreach, in which different towns and cities in the U.K. are visited on a rota basis), with much open-air preaching, many witnessing conversations and tracting. (pic: above & below myself preaching) Click on pics to enlarge.
Hundreds of people heard the Gospel. Part way through my open-air preaching, which lasted about 40 min as more people just kept coming to listen and ask questions, I was interupted by the police, who was following up a complaint, but we weren't doing anything illegal and so carried on. Here are some pictures of the day.
(below) Jim Gourly from Sheffield Open-Air Preaches.
(Below) Rob Hughes from London shares the Gospel with a group of teens.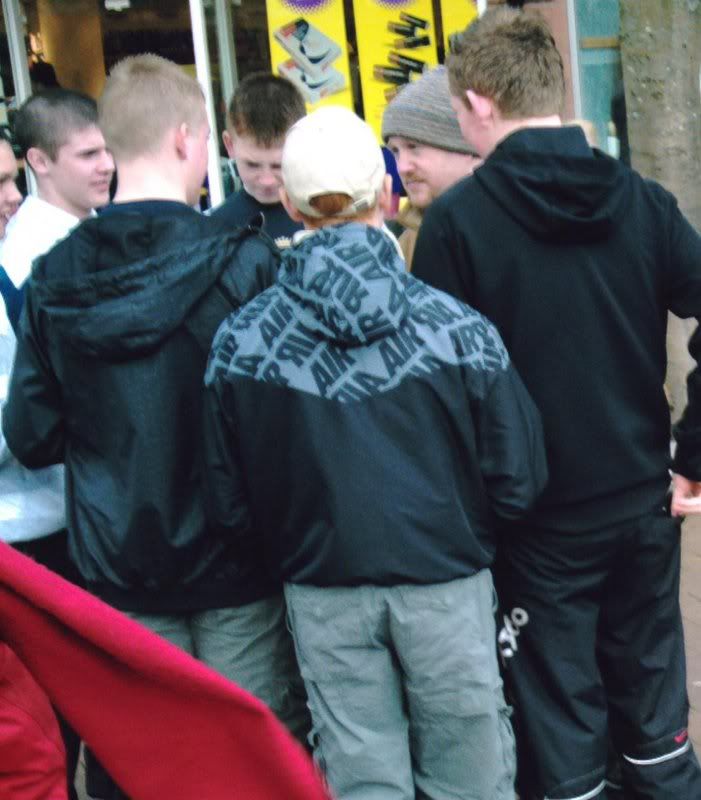 Rob's brother James Hughes (right) tells a shopping couple how to flee from the wrath that is to come.
(below) Dale McAlpine, Anna Gee, John from Sheffield, Dylan Williams and Paddy the Dog.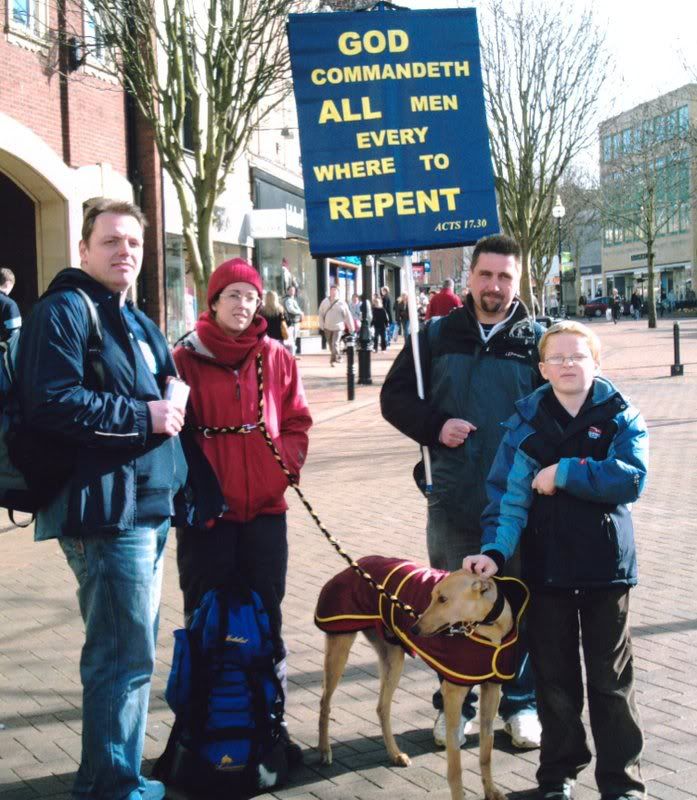 Dale McAlpine from Workington
Open-Air Preaches (below)
The Next Operation 513 U.K. Dates are:
–Sheffield 26/6/08
–Manchester 30/08/08
–Newcastle 29/11/08
If you would like to come along to any of these dates please email David Gee for info.
David Gee (below) from Sheffield Open-Air Preaches.
See: David Gee's longer report and pictures of the Carlisle outreach.